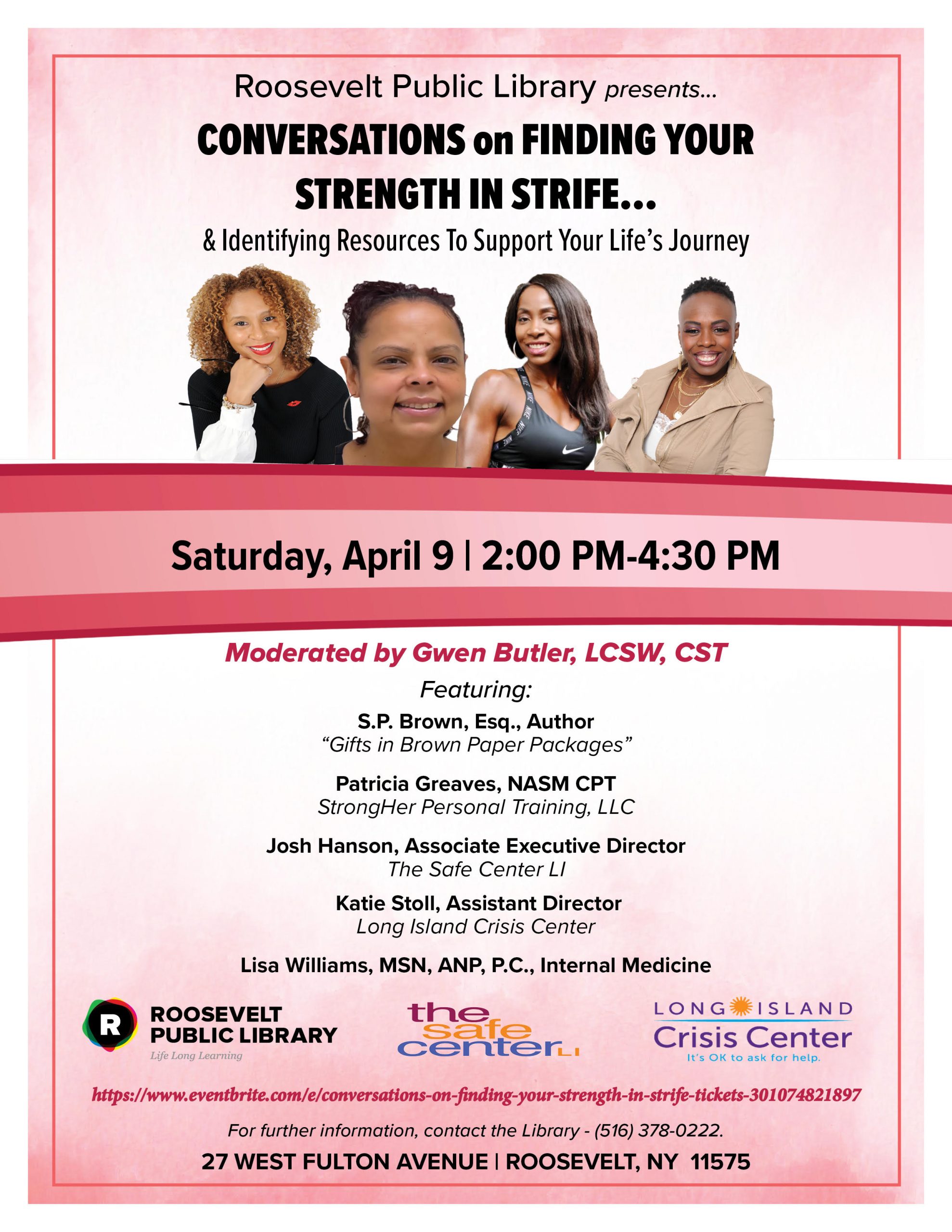 CONVERSATIONS on FINDING YOUR STRENGTH in STRIFE
Join us for an intimate, moderated conversation amongst survivors/thrivers, coaches and agency representatives. This dialogue will be an exploration of relationship integrity versus relationship abuse, emotional and mental health issues and physical & sexual abuse, and other trauma that impacts people.
We will delve into the helpful resources that support emotional wellbeing including agency resources, physical and emotional mindfulness, physical fitness, yoga, meditation and more.