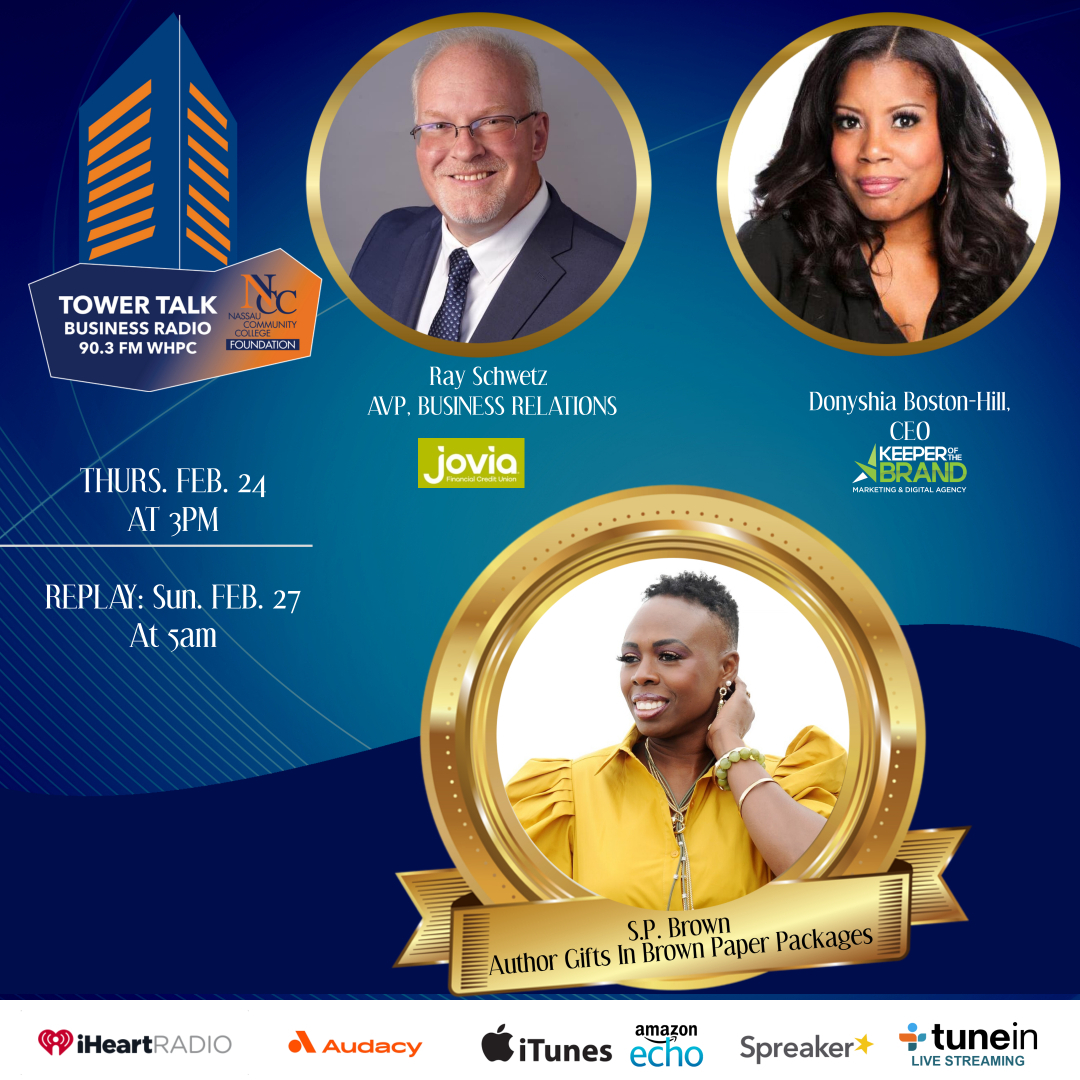 Guest Appearance on Tower Talk on 90.3 WHPC
Join Tower Talk Business Radio on 90.3FM WHPC Thursday, February 24th at 3pm hosted by Ray Schwetz, and Donyshia Boston-Hill.  Our guest today is Author S.P. Brown.  We're discussing her Amazon Best Seller, Gifts in Brown Paper Packages.
Listen Live on 90.3 fm WHPC, or via iHeart
Or say Alexa turn on Tower Talk on 90.3 WHPC at 3pm.
If you miss Today's show, check out S.P. Brown Sunday 2/27 at 5am.  Available on iHeart Radio, Audacy, iTunes, Spreaker and Tune-In.
Listen to the recoording:
Listen to "Author S. B. Brown" on Spreaker.
#radio #towertalk #joviafinaical #keeperofthebrand #SPBrown #GiftsInBrownPaperPackages