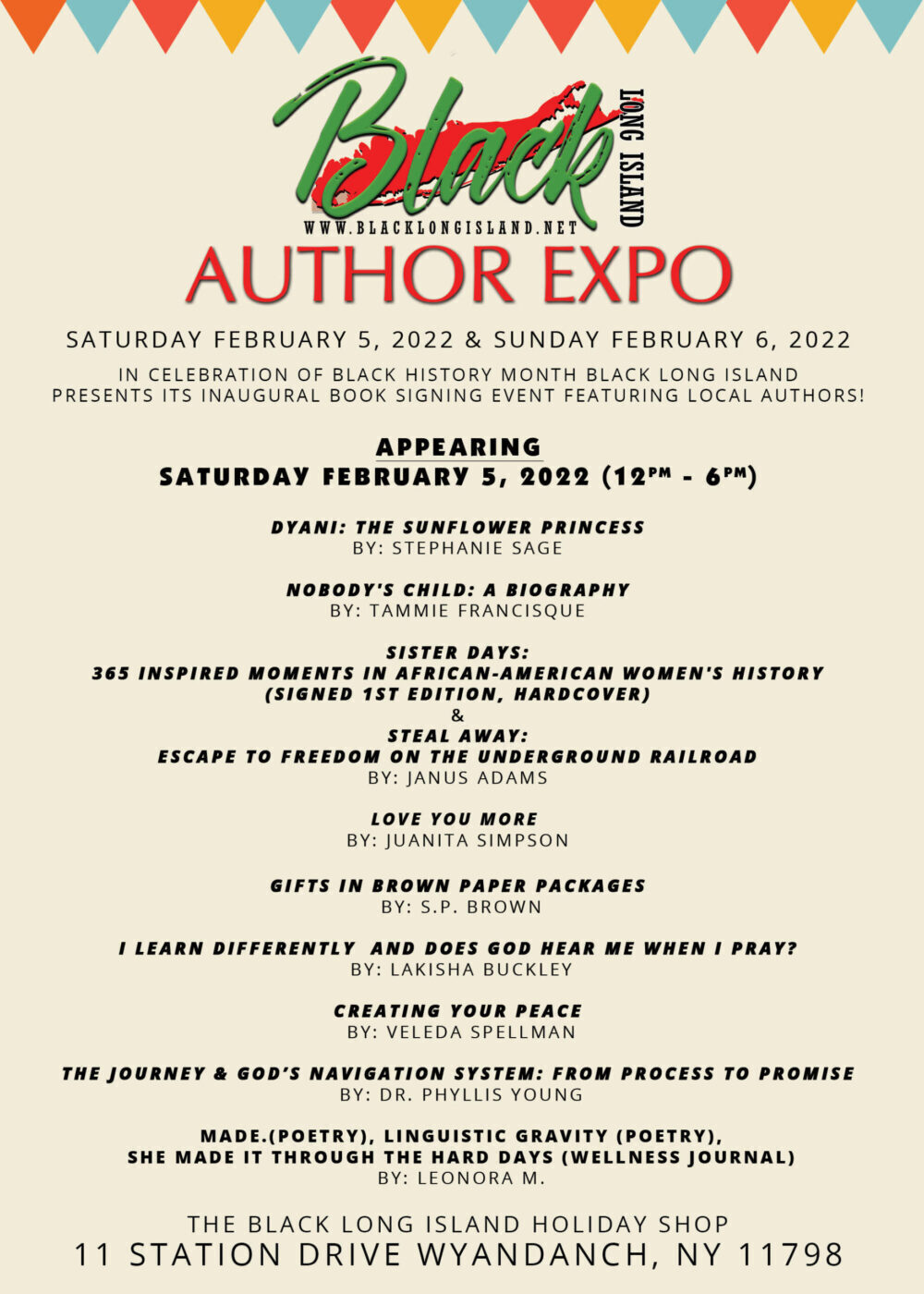 Black Long Island Author Expo
Join Black Long Island in celebration of Black History Month with a Black Long Island Author Expo!
Come and meet some of our talented authors for a day of vending and speaking. This is your chance to pick up a new book or even meet someone who can inspire!
We have a range of authors from Adult Fiction and Non Fiction to Children's books.
Because of Covid-19 and tracking reasons we ask that all our guest be registered online through this Eventbrite portal only!
Face Coverings are required for this event!